Connect with Someone who Understands.
Connect. Support. Share.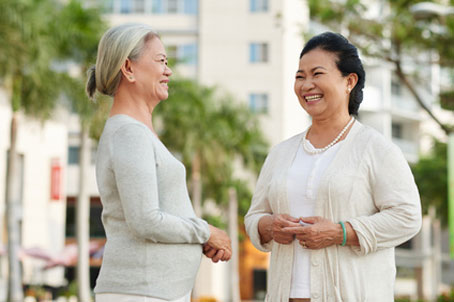 It hurts to lose someone. Find help at Wicare Support Group. Wicare is a friendly, caring group of people who will walk alongside you through one of life's most difficult experiences offering hope, healing and companionship. You don't have to go through the grieving process alone. We've walked through the same journey.

You are not alone.
Women of Strength Nomination
You know of her struggles. But you also perceived a quiet strength in her. An inner strength that has somehow enabled her to embrace the pain, conquered the challenges, and lived victoriously without the pillar of her life. As she overcame the odds, she began to reach out to others struggling with grief and loss.
If you are inspired by this remarkable woman, nominate her to be one of Wicare's 20 "Women of Strength". The winners will receive S$800 cash, and an invite to Wicare's 20th anniversary dinner on November 10.
Click here to submit your nomination form by 25 Sep 2018.
Find Help for your needs
WiShine seeks to support senior widow aged 50 or above to adjust to widowhood.
Counsellors and volunteers help widows through a structured programme to cope with their grief and find support adapt to new life.
Click here to find out more
"I am thankful to a group that knows how I feel."
"It has gotten me through the hardest time of my life."